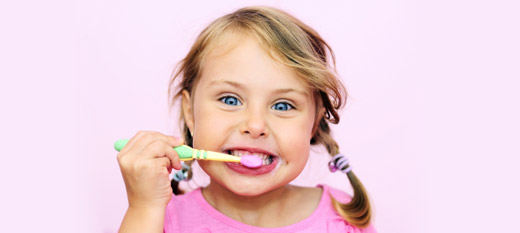 Does your child have protruding, crowded or irregularly spaced teeth? Correcting the problem can create a nice-looking smile, but more important, orthodontic treatment results in a healthier mouth. That's because crooked and crowded teeth make cleaning the mouth difficult, which can lead to tooth decay, gum disease and possibly tooth loss. And though regular dental examinations are important, the timing of an Orthodontic consultation is imperative to correcting your child's smile.
According to the American Dental Association, malocclusion's often become noticeable between the ages of 6 and 12, as the child's adult teeth erupt. Orthodontic treatment often begins between ages 8 and 14. Treatment that begins while a child is growing helps produce optimal results. As a result, children should have an orthodontic evaluation no later than age 7.
By then, they have a mix of baby teeth and their adult teeth. Your child's dentist can spot problems with emerging teeth and jaw growth early on, while the primary teeth are present. That's why regular dental examinations are important. Dentists can oftentimes treat minor orthodontic issues; however, if the dentist thinks the patient should see a specialist for treatment, he or she will provide a referral to an orthodontist.
Fortunately, you can save 20% – 60% by using your dental plan! Your child can have the beautiful smile he or she deserves and you do not have to break the bank in order to achieve it.
Resources: http://www.ada.org/3061.aspx