Dental Procedure
Regular Cost*
Your Cost
with Dental Savings Plan*
Your
Savings
Periodic Oral Exam
$62
$32
$30
Complete X-Rays
$152
$80
$72
Cleaning - Adult
$114
$63
$51
Filling
$185
$94
$91
Root Canal
$823
$484
$339
Complete Upper Denture
$1,341
$959
$382
* Actual costs and savings may vary by provider, service and geographical location. We use the average of negotiated fees from participating providers to determine the average costs, as shown on the chart. Based on Aetna Navigator information 3/20/15.

This is not insurance. The discount program provides access to the Aetna Dental Access® network. This network is administered by Aetna Life Insurance Company (ALIC). Neither ALIC nor any of its affiliates offers or administers the discount program. Neither ALIC nor any of its affiliates is an affiliate, agent, representative or employee of the discount program. Dental providers are independent contractors and not employees or agents of ALIC or its affiliates. ALIC does not provide dental care or treatment and is not responsible for outcomes. Participating providers may change without notice. Dental Benefit not available to Washington and Vermont residents.
Your eyes are the windows to your health. Now you and your family can see better savings at over 20,000 vision providers nationwide, including national chains and local retailers.
10% to 60% off prescription eyewear including most frames, lenses and specialty items such as tints, coatings and UV protection.
10% to 30% off eye exams.
Participating chains include LensCrafters, Pearle Vision, Visionworks, JCPenney, Sears, Target and more.
10% to 40% off contact lenses through America's Eyewear mail order service.
Save on eyeglasses or sunglasses through FramesDirect.com
40% to 50% off the national average cost of LASIK surgery.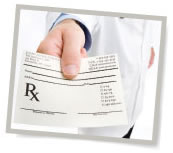 Members can save from 10% to 85% on name brand and generic prescriptions. Choose from a network of over 65,000 participating national and regional chain pharmacies such as Albertsons, CVS, Duane Reade, K-Mart, Kerr Drug, Kroger, Longs Drugs, Medicine Shoppe, Osco, Publix, Rite Aid, Safeway, Target, Walgreens, Wal-Mart, Winn-Dixie and more!